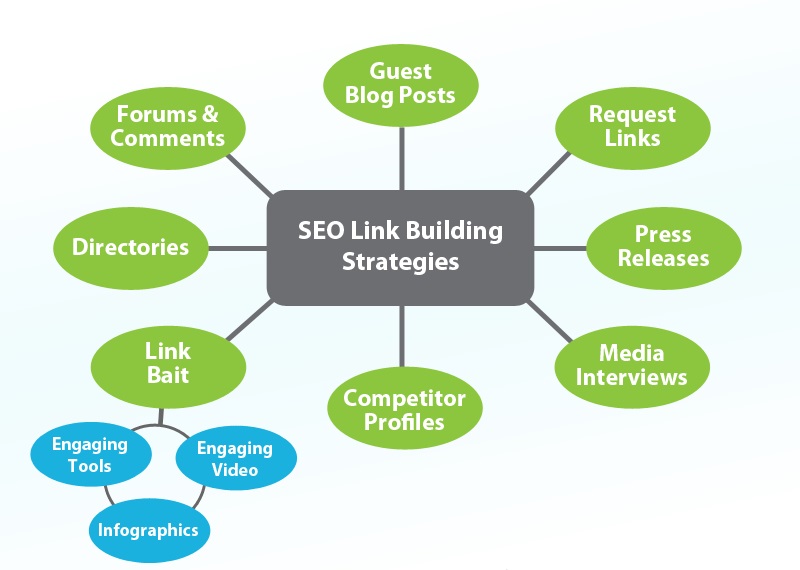 How Important SEO Link Building And Search Ranking Is In 2020?
Link building used to be a beloved technique in the past.
Black-hat search engine optimization tactics practitioners have relied a lot on this particular SEO tactic. They used to invest their time in paid link schemes, spammy content, and hidden links to boost websites' ranks. The search quality was pretty poor at that time. Therefore, Google had introduced its Penguin algorithm updates during 2012 to improve search quality and clamp down black-hat SEO tactics.
It had also defamed SEO link building but this particular SEO tactic survived. Yes, it is still a highly practiced SEO tactic and it helps SEO agencies in boosting organic ranks of the website. Continue reading to reveal how important SEO link building is in 2020.
It still plays a very crucial role in securing the top rank!
The Search Quality Senior Strategist at Google Ireland, Ammon Johns had said in 2016 in a live discussion with WebPromo that links and content are two very crucial ranking factors. It was his statement back in 2016 after the introduction of Penguin update in 2012. In 2020 also Google has assured that links are going to be the most important ranking factor for websites.
The SEO experts at the world's leading web search providing company also agree that it is very difficult to rank any website without using links. Therefore, you must agree that SEO link building is still relevant and a beneficial SEO tactic, when it comes to increasing website's rank.
Only high-quality links will help you in boosting your site's performance:
Although link building will remain a crucial ranking tactic in 2020, it does not mean black-hat SEO tactics will generate impressive results. You must beware of any such practice because it can harm your website and its performance.
Only high-quality links can help you in increasing your site's rank. Search engines nowadays look for quality instead of quantity. Linking your website to numerous top-performing sites is not going to help you in boosting your site's performance. Links building is simply a process of connecting pages across the web to indicate search engines that how the connected pages are relevant.
How to proceed in order to get the most out of your efforts?
Modern search engines are smart enough to assess the reputation of different sites and their pages by assessing the authority, trustworthiness, and expertise of the linked pages. Placing your website's links on irrelevant sites is never going to help you. In fact, search engine will recognize the difference and it may consider it a black-hat SEO tactic.
You will have to find high-ranking sites in your niche and then connect your site to those sites. Search engines do not ignore spammy links. Therefore, your chosen SEO company must know how to place top-quality links. It is the only way you can index your site faster and boost its performance. Your goal should be reaching at the top in organic search results. It can happen only if you successfully place high-quality links. You should invest your time and money in quality and not in quantity. Only high-quality links are going to work in your favor and that's why it is quite important for any website.