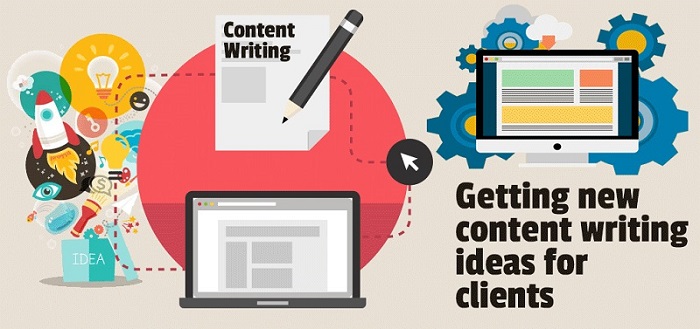 How To Develop Better Content Ideas?
How to Develop Better Content Ideas?
Developing and manage content can be a daunting task. Content plays a very important role in boosting websites' rank, promoting brands and products, and in the overall success of a website and business. Content developing teams often find it confusing to know what kind of content will help them in delivering positive results.
Only content quality matters in today's time. If you wonder filling numerous words on a web page with numerous backlinks will help you in boosting your website's rank, then it is a huge mistake. You will have to develop new ideas to get creative output. It is a challenging task, but it can be easier if you follow the below-explained tactics.
Get your team involved in content ideation:
If you often find people staring at you when it comes to developing new ideas, it is going to be quite difficult for your team to produce impressive results. You should sit and analyze why other people are not coming forward with their thoughts. It is your responsibility to encourage each and every member of your content development team to step forward. Of course, all their ideas may not work but some creative individuals will always present something new. It will help you in running a more effective content marketing campaign.
Let someone else lead your team for a while:
You may have very talented writers in your team. They will rarely come forward with their ideas until you are leading the team. Let your team members experience how challenging and how rewarding it is to lead a content development team. Ask different experts in your team to come forward and present new content development ideas. You will have to step back if you want to get more people involved in the ideation process. It will be a great experience for you because you can sit calmly and see how talented your team members are when it comes to developing content creation ideas.
Do not impose your ideation approach on others:
You will quickly recognize individuals with great talent as a writer. It is where you may expect them to present better content with new ideas. There are some team leaders who discuss new ideas in group discussions and choose methods which most of the people find appropriate. It is not the right approach. You may find two or three people supporting you, but what about others? Let every individual think independently and present his thoughts fearlessly.
You are really lucky if you have found team members who openly disagree with your ideas. This is how you get new thoughts on how things can be done in a different way.
Assess the results every week:
The clients want positive results without waiting too long. You get only a few weeks to assess which content marketing tactic will work in favor of your SEO campaign. You should pick two or three best ideas and implement those ideas. Thus, you will get enough time to know which content marketing strategies are fruitful and which are not working well. This is how you can get new ways of producing high-quality content without putting too much stress on your mind.