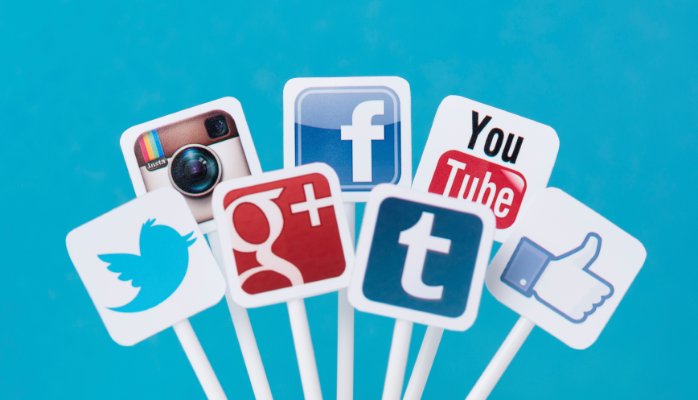 Role Social Media Plays In The Success Of A Digital Marketing
What Role Social Media Plays in the Success of a Digital Marketing Campaign?
Digital marketing is the most productive marketing method in today's time. It is a process of promoting brands and products in front of the target audience to find new customers and increase sales. Marketers use a variety of platforms to succeed and social media is probably the most widely chosen platform for digital marketing.
It is a platform where you can quickly find, identify, and attract the target audience. The leading social networking sites such as Facebook, Instagram, Twitter, and LinkedIn have helped many business organizations in growing faster. SMM or social media marketing has become an integral part of any digital marketing campaign. Therefore, you can say social media plays a very important role in the success of a digital marketing campaign.
It is the best digital marketing technique for increasing brand awareness:
Digital marketing's experts consider social media as the most stress-free digital marketing platform. It quickly increases brand visibility, which is quite essential for any new brand. Small and medium-sized businesses often search for cost-effective marketing methods. Hence modern buyers do not trust new brands a lot, every new brand finds itself in trouble because of lack of popularity. Flawlessly implemented social media marketing tactics work to make your brand popular within a few days.
Suppose you want to gain customers from a particular region and you cannot afford to spend a lot of money. Choose the leading social media marketing service which has a great track record of increasing brand awareness without taking a long time. It is how your brand can quickly become one people's favourite within the shortest possible time.
It offers better opportunities for interacting with the customers:
If the recent few months have not produced anything special for your business, customers are not happy with your products and services. You would love to reveal why people are not showing interest in your products and services. The simplest way of doing that would be interacting with your customers on some popular social networking sites.
Social media platforms allow businesses to create business profiles and draw new followers. There are many ways of increasing followers on social networking profiles. Once you have got the followers, you can monitor their remarks regarding your business. That's how social media platforms can help you in assessing the flaws faster. Once you know what is troubling your customers and prospects, you can take necessary actions to regain their trust and loyalty.
Better customer satisfaction:
All brands have social media profiles. They use these platforms to ensure their customers are satisfied with their services. If anybody complains about the product or services, big brands quickly respond to those negative queries. This is how they make every customer feel special.
You can expect to grow your business faster if your customers are satisfied with your services. Social networking helps digital marketing teams a lot in assessing the brand reputation and client satisfaction. It is an important part of social media marketing to keep a sharp eye on customer reviews. You get constant feedback on your performance as a business and what you can do better to grab more customers.